(8 July 2021)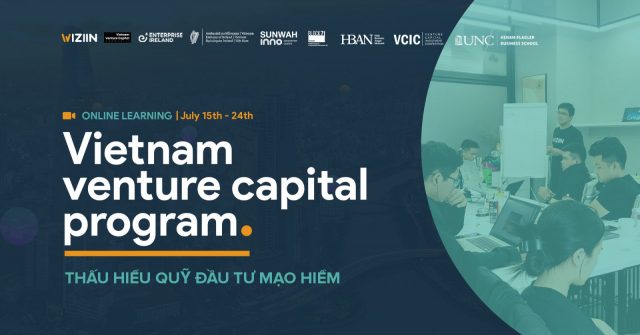 A special opportunity for Angel investors, Investors, Entrepreneurs, Finance Professionals, who are interested in learning more about Venture Capital!
Delivered by Wiziin in the collaboration with VVCC (Vietnam Venture Capital Community), international VC experts and Sunwah Innovation Center, "Vietnam Venture Capital Program – Online Learning" will take a deep dive into the VC industry.
What the program provides:
5 modules delivered in 5 sessions, following "VC job cycle" in the Asia context.
Discussion & networking with General Partners/Managing Partners of the VC from Europe, Israel, etc.
A set of reference documents including: (1) Term sheet, (2) Investment Contract, (3) Due Diligence Checklist, (4) Practical Case Studies together with key investing takeaways.
What 5 modules are:
Venture Capital landscape
VC Fundraising
Investments
VC Grow
Exit
The program is held online, starting on 15 July 2021 and finishing on 24 July 2021.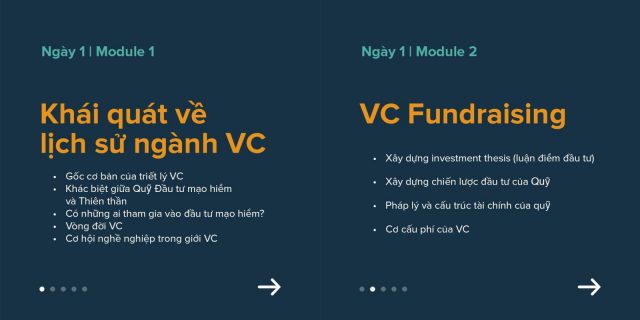 How to register:
Registration link: bit.ly/VVCP-OnlineLearning
Deadline: 13 July 2021
Program fee: V̶N̶D̶ ̶5̶,̶0̶0̶0̶,̶0̶0̶0̶
Register before 7 July or enter the code SUNWAHVVCP into the field "Refer Code" to get 20% discount till 13 July: VND 4,000,000
Details: