SWIIP's Partner – Wiziin is in partnership with GITP and IP Tech to assist the Global Technology and Entrepreneurship 2022 Competition. Throughout the competition, 140 winners will be shortlisted to receive a total prize value of more than $16 million in cash for the winners plus $631 million for the total funding amount.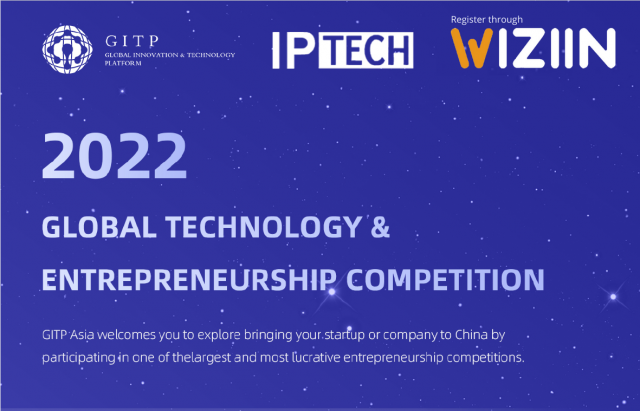 In order to take part in this competition, the following have to be observed:
1. Participating projects must be in the following fields:
– Artificial Intelligence (AI)/ Virtual Reality (VR)/Financial Tech
– Medicine & Health
– New Generation IT
– High-End Equipment
– New Energy/Material/Energy Saving/Environmental Protection
– Cultural Innovation
– Agricultural technology/Food Tech
2.  Applicants have an interest and determination for their project to enter the Chinese market.
3.  The main applicant must be the founder or hold the largest number of shares in the company.
Registration: Wiziin will support candidates, so you just need to fill in the attached form here, we will contact and assist.
Deadline: 12:00 AM VNT 19/04/2022. Wiziin has to collect the application form.
Contact person: Mr Duy – email: duy.nguyen@wiziin.com
Website: https://gitp.asia/global-technology-entrepreneurship-competition-2022/