(3 June 2021)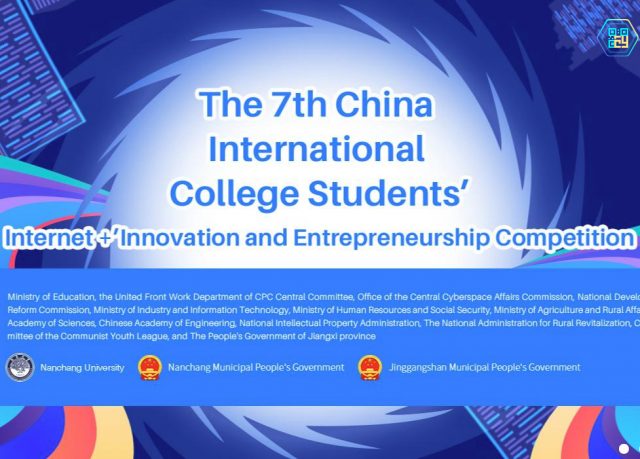 Want to join the world's biggest Innovation and Entrepreneurship Competition for college students to compete and exchange with millions of bright participants from 124 countries and regions around the globe?
Want your innovative business projects or young startups to stand out to a judging panel of over 1,000 international investors, entrepreneurs, startup incubator mentors, and academic experts for market visibility and investment opportunities?
Challenging but a great opportunity not to be missed!
On behalf of Sunwah International Business School Liaoning University, Sunwah Innovations (Vietnam) cordially invite Vietnamese young talents who are passionate about innovation and entrepreneurship to join The 7th China International College Students' "Internet+" Innovation and Entrepreneurship Competition, where participants "dare to imagine and innovate", compete and exchange with each other, and explore innovative ways of cooperation to deal with global crises and drive sustainable development of humanity.
Requirements for Projects Entered
Apply new-generation IT to economic and social fields;

Be actual, ethical, legal, and free of harmful information; must not infringe on the intellectual property rights of others;

Entrants must be under 35 years old (born after March 1, 1986);

Be a team project of 2-15 members;

Be submitted by the team leader;
Project Categories
All projects entered will be divided into Undergraduate Creativity Category, Postgraduate Creativity Category, Emerging Project Category, and Rising Project Category according to their business start-up stages, investment obtained and features.
Timeline:
Application: from 0:00 June 1, 2021 to 24:00 July 31, 2021 (UTC+8)

Qualification review: August 1 – 15, 2021

Online evaluation: August 16 – 31, 2021

On-site competition: late Oct 2021.
Note: 01-02 members from each finalist team will be sponsored round flight tickets, accommodation and transportation expenses during the competition period. If on-site competition is not possible due to the Covid-19 pandemic, the finals will be held in the form of online road show.
Awards
500 international entries will be selected for online evaluation at the finals, with the award structure as below:
350 Bronze Awards

100 Silver Awards

50 Gold Awards
Projects receiving Silver and Gold Awards will attend the on-site finals.
More information