(9 January 2021)
Sunwah – Today has marked an important event of Sunwah Inno and Sunwah International Innovation Platform (SWIIP). We were glad to welcome Ms. Quynh Vo, Program Director of Zone Startups Vietnam, to visit Sunwah Innovation Center HCMC as a new Partner of SWIIP.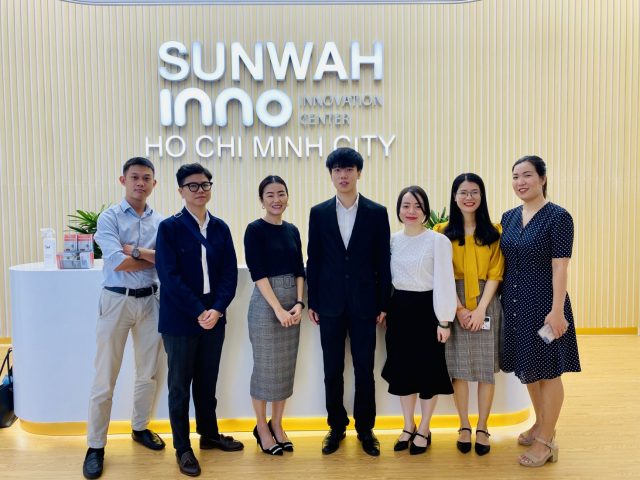 Ms. Quynh Vo (third from left), Program Director of Zone Startups Vietnam, and Mr. Jesse Choi (fourth from left), CEO of Sunwah Innovations
SWIIP is an initiative by Sunwah Innovations to create a global network of leading universities, VCs, corporations and support organizations, aimed at leveraging the unique resources, business intelligence, and capabilities of each entity towards cross-border innovation and entrepreneurship development. More than 20 Partners coming from various countries and cities such as Canada, mainland China, Hong Kong, Macao, South Korea, Singapore, and Vietnam have joined the Platform so far.
No matter who you are, either from startups, VCs, incubators, or just individuals who are in love with entrepreneurship, SWIIP always welcomes you! And stay tuned for our upcoming events and programs at Sunwah Inno!